The COVID-19 pandemic has exposed some of New York's most severe inequities, among them the tenuous access to affordable housing. In this rapidly evolving situation, Sunnyside & Woodside Mutual Aid has gathered resources for tenants, informing neighbors of their rights and ways to protect themselves and their homes.
For the most up-to-date list of resources, click here. Below is a brief overview of relevant information as well as NYC resources and initiatives. [Photo by Erik McGregor]
Current New York State eviction policies as of July 20
All residential and commercial eviction proceedings and pending eviction orders have been suspended in New York until August 20, 2020 – for everyone, no matter your immigration status.

This means that your landlord cannot make you leave your home or your business space for failure to pay rent during this time.

At this time, there is no rent suspension in effect.

Utility shut-offs have also been suspended.

It is illegal for your landlord to change your locks, shut off your utilities, or physically remove your belongings without a court order of eviction.
NYC Resources and Initiatives
Free Food Pantry Saturdays
For food assistance, find us on Saturdays from 1 pm - 3 pm. We will have stations set up at 46th Street-Bliss @ 7 train station; 61st St-Woodside @ 7 train station; and by Woodside Houses @ Broadway & 49th.
No matter your situation - you can get nutritious food!
---
Get Involved
Mutual aid is about fostering reciprocal support and greater connection within our communities. Sunnyside & Woodside Mutual Aid [SWMA] empowers individuals in our neighborhoods to actively contribute and take care of each other.
Need help? For everything from food assistance to legal advice, click here.
Interested in joining SWMA? Get more information here or find an overview of our existing working groups from the June 13 newsletter. Think you can contribute to one? Is something missing from the list? Let us know!
For more, find us on Facebook, Instagram, and Twitter, or help us spread the word the old-fashioned way! And if you live elsewhere, find out about nearby mutual aid and community support networks here.
Cooling Assistance
As the temperatures rise, the New York City Human Resources Administration and ACCESS NYC have developed a program to help eligible households buy and install an air conditioner or fan. For more information and eligibility requirements, click here.
If not eligible or interested in other options, the NYC initiative Cool It! provides alternative ways to find relief from the heat for city-dwellers this summer.
---
Complete the Census
The 2020 Census is happening now! Everyone living is the US is counted and all are able to respond online, by phone, or by mail.
Census results help determine how billions of dollars in federal funding flow into states and communities each year. And remember, when you respond to the census, your answers are kept anonymous. They are used only to produce statistics, determining where to build roads, hospitals, schools, and so much more!
To complete your census online today, click here. Or call, 1-844-330-2020.
---
2020 Voter Registration Deadlines
To register for the November 3 general election, applications must be postmarked no later than October 9, 2020 and received by a board of elections no later than October 14, 2020 to be eligible to vote. For more information on registering to vote, click here.
In July 2013, the Buy Nothing Project began when two friends, Rebecca Rockefeller and Liesl Clark, decided to run an experiment in their town of Bainbridge Island, WA: they started a hyper-local gift economy, in place of cash exchanges, neighbors would offer items they no longer used or would request needed items.
Quickly the experiment spread and today they tout a worldwide social movement with groups in 30 countries. No matter the reason people initially join, whether to get rid of items or simply to save money by getting things for free, participants have discovered that these groups were much more than another kind of recycling program. Members share things mundane and meaningful in equal measure and this sharing builds trust, allowing groups to grow quickly, encouraging people to give freely and ask for what they need. The Buy Nothing Project is about creatively and collaboratively sharing the abundance around us.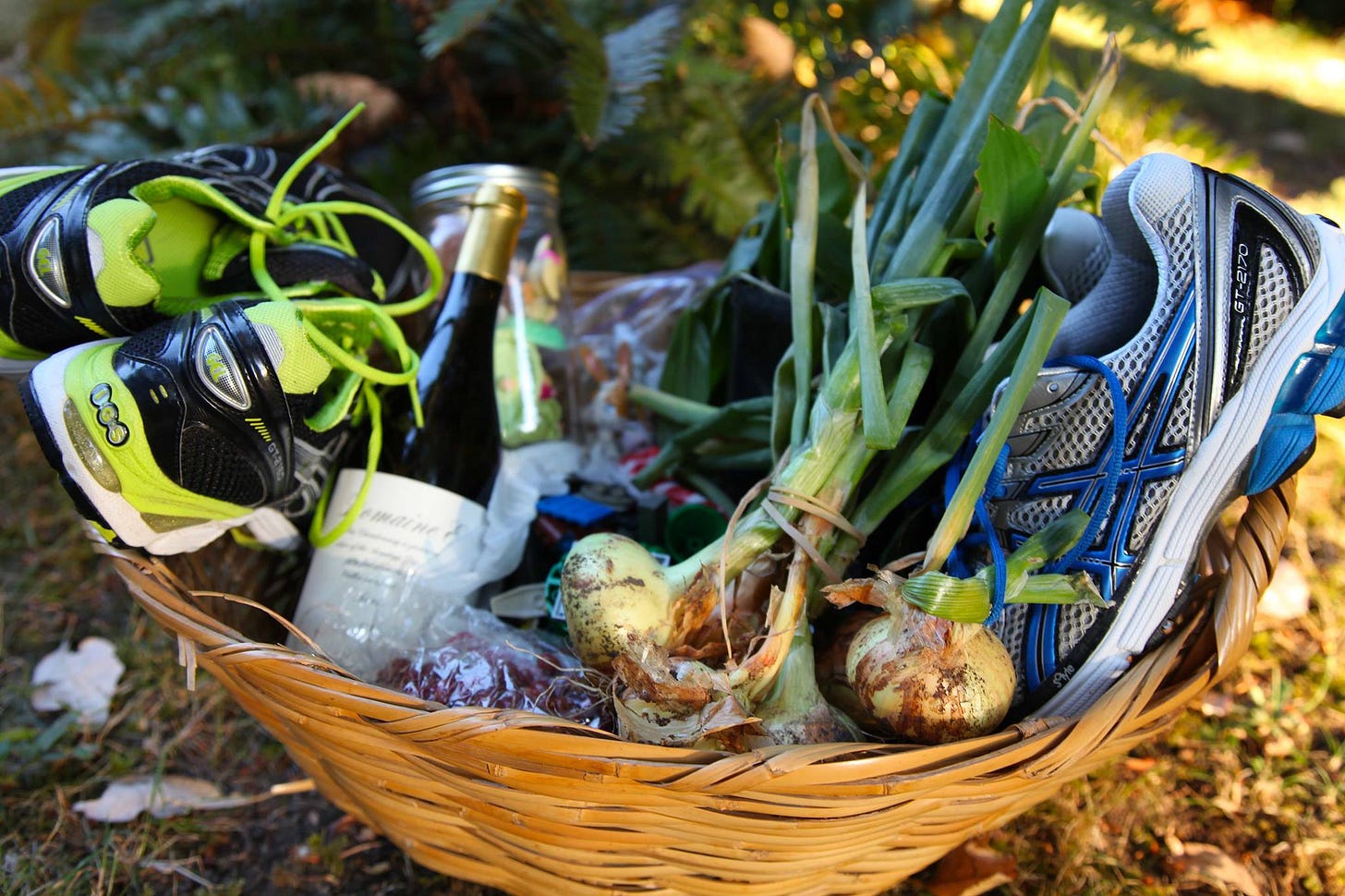 How does the Buy Nothing Project work? Using the free platform provided by Facebook Groups and open source documents, people set up their own Buy Nothing Project groups around their neighborhoods. As of January 2020, the Buy Nothing Project has at least 1.2 million participants, led by at least 6,000 volunteers.
Join the Sunnyside group here, the Woodside group here, or find your local Buy Nothing group here.
---
P.S. Don't forget, if you plan to protest, Amnesty International has developed a toolkit for how to do so safely and Mask On Zone has created an Anti Surveillance Protest Guide.